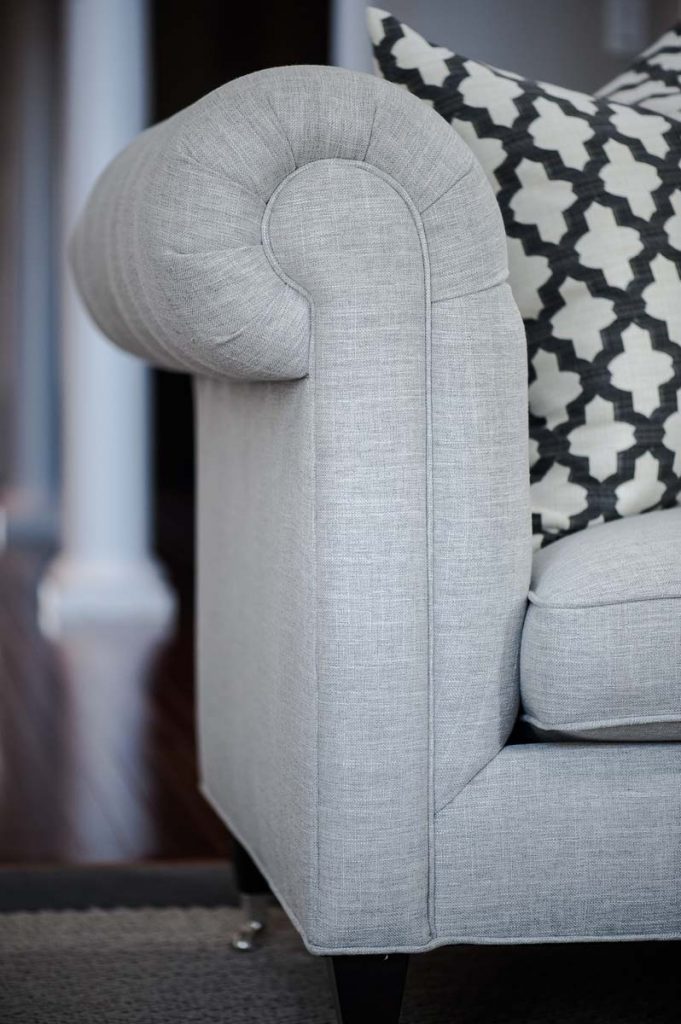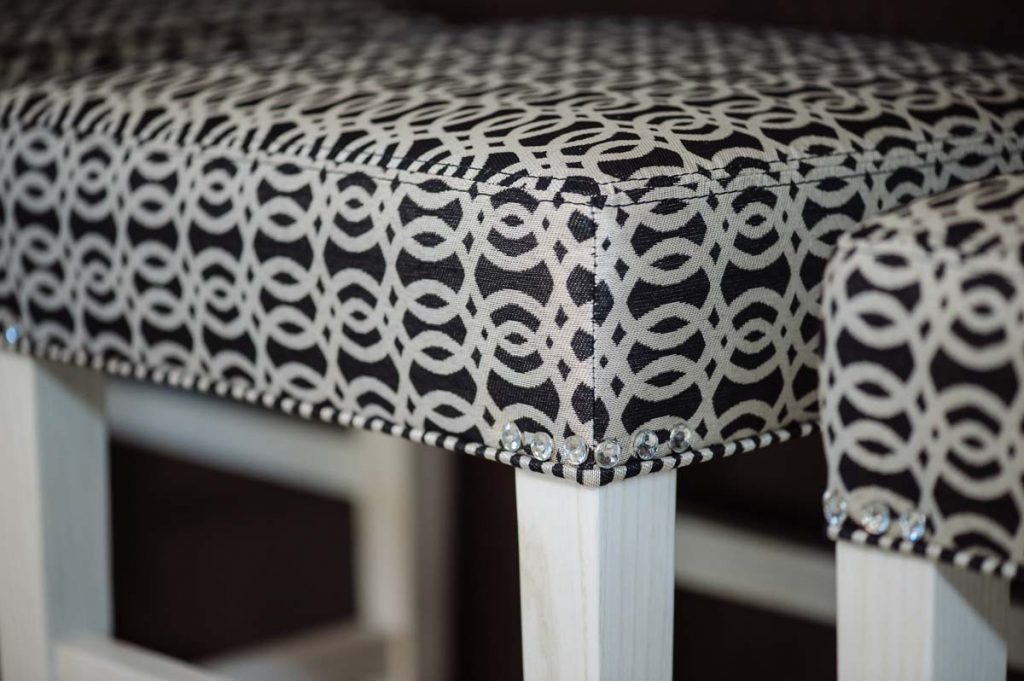 MP Residence
Transformation alert! Through the help of A Room In Mind, one family's dated living space was reinvented into a stylishly efficient space for a bustling young family. The clients of the MP Residence were tired of the old space that they used for entertaining. Though the living room had the right bones with beautiful high ceilings and an open concept, they felt as though the space wasn't being used to it's full potential. They craved sophistication and longed to get rid of the repeated brown tones and their heavy leather furniture pieces.
Creating the right atmosphere came with the balancing of masculine and feminine design elements. Warm greys gave a breath of fresh air to the walls and fabrics with unexpected pops of colour. The initial inspiration for the colour scheme stemmed from a beautiful water colour fabric from Robert Allen. The water colour brought in subtle tones of blue and purple that were then carried throughout the space. Clean crisp white tile resurfaced the once drab fireplace to create a new, fresh feel.
Custom furniture pieces included a beautiful tufted back sofa, two clean lined arm chairs, and a cozy chaise lounge. The nesting tables were also a custom created piece with dark metal legs and a soft reclaimed wood surface. Toronto based furniture suppliers like Brentwood, Silva, and Vogel were used creating easy access to showrooms. In lay carpet covered the floor in a unique pattern finished with a sharp grey border.
Through ARIM's creative design approach, the team was able to bring functionality, colour and style to a space that needed it the most.